Government - UK Downgrades Trump Visit
Donald Trump will visit the UK next year, but it won't be a state visit not will he get the royal reception he's been courting.
Earlier this year it was reported that Trump has requested a ride with Queen Elizabeth II in a gold-plated carriage when he comes to London. But now the trip is being called a "working visit" that would not see him meet the Queen or stay at Buckingham Palace. A US diplomatic source told The Telegraph of London, "There are plenty of chances to get the President over here. We are opening our new embassy soon." So, let him clip the ribbon, just make sure the scissors isn't too sharp.
UK Prime Minister Theresa May was roundly criticized for offering a state visit to Trump within days of his inauguration in January. That sort of honor is unsually reserved for US Presidents in their second term, and frankly, there are no guarantees the orange clown will even complete this term in office. MPs from across the political spectrum said it was inappropriate to honor Trump with a state visit because of his demonstrated bigotry against Muslims, his sexism, his association with white supremacists, and belittling of America's traditional allies.
London Mayor Sadiq Khan has tangled with Trump over his insults while the UK was dealing with the aftermath of terrorist attacks. "State visits are different from a normal visit and at a time when the President of the USA has policies that many in our country disagree with, I am not sure it is appropriate for our government to roll out the red carpet," Khan said in July.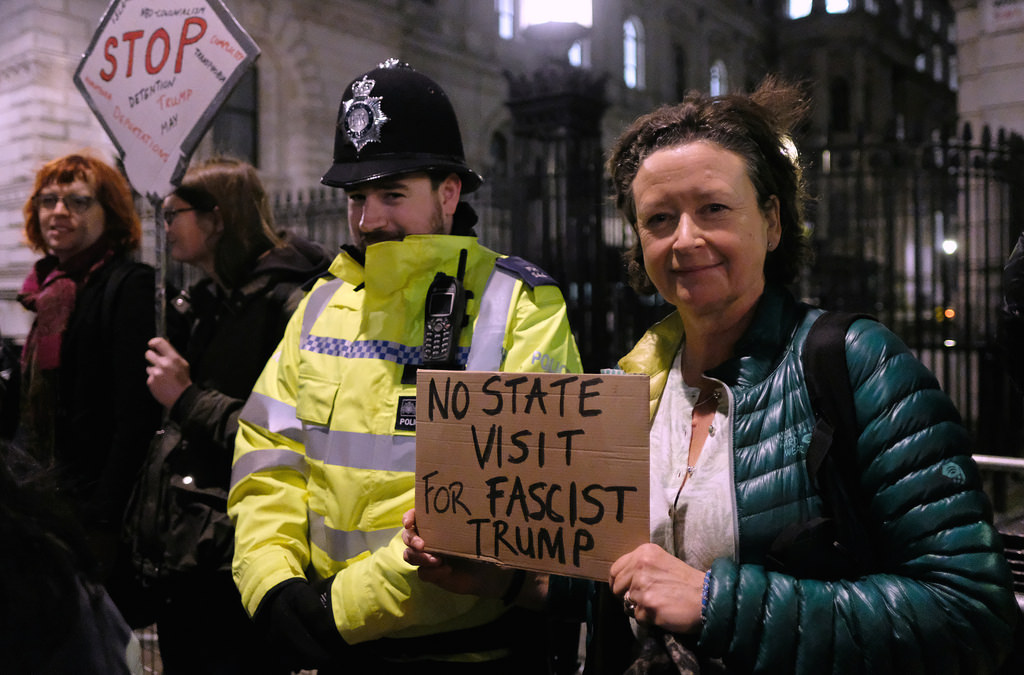 Metro police also expressed reservations about having to contain the massive protests that would burst out at a Trump state visit.
Labour leader Jeremy Corbyn trolled Trump and his Tory supporters, offering to take Trump on a tour of a mosque in London to teach him about diversity.