World AM News Briefs For Friday, 19 May 2017
Good Morning Australia!! - Trump bristles against a "criminal" investigation against him - A drunk driver causes Mayhem in Times Square - The man who built Fox News is dead - And more in your CareerSpot Global News Briefs:
A prominent US Senator says the Special Prosecutor investigation into Donald Trump's Russia ties looks like a "criminal" investigation. After Deputy Attorney General Rod Rosenstein briefed all 100 US Senators, Lyndsey Graham of South Carolina said: "It was a counterintelligence investigation before now. It appears to me now to be considered a criminal investigation." Last night, Rosenstein appointed Robert Mueller, a former prosecutor and FBI director under two presidents, to lead an independent probe into Russian influence in last year's presidential campaign.
Trump reversed gears (as usual) on his staff and has angrily condemned the appointment of a special prosecutor to probe his dealings with Russia: "I believe it hurts our country terribly, because it shows we're a divided, mixed-up, not-unified country," the orange clown declared at a luncheon of TV news reporters and anchors. The night before, the White House had put out a carefully crafted statement that grudgingly accepted the appointment of Mr. Mueller.
The investigation could be very bad for Trump's fired National Security Advisor Michael Flynn, who is the subject of worsening revelations every day. Flynn reportedly told the Trump transition team in early January that he was under federal investigation, and they hired him anyway. And after taking a US$530,000 payment from Turkey last year, one of Flynn's first decisions as National Security Advisor was to delay a plan for the US to arm the Kurdish YPG to fight the so-called Islamic State in Syria - a plan that Turkey opposed. Trump continues to defend Flynn, even though he fired Flynn less than a month into his tenure.
Speaking of compromised, vulnerable, and unelected presidents: Michel Temer says he will not step down as Brazil's president after he was recorded authorizing paying hush money to a jailed former associate. In a nationally televised address, Temer said: "I will not resign. I know what I have done." Uhm, so does everyone else because YOU WERE CAUGHT ON TAPE. Temer was appointed president last year after Brazil's congress somehow got away with impeaching the last legally-elected President Dilma Rousseff over an accounting error that isn't a crime (unlike obstruction of justice).
A suspected impaired driver plowed onto the sidewalk in New York City's Times Square, killing one woman and injuring more than 20 people. Although the US news networks went into freakout mode just in case it was a terrorist attack, the suspect who hung up his Honda Accord up outside the Planet Hollywood appears to be a 26-year old man with a synthetic marijuana problem.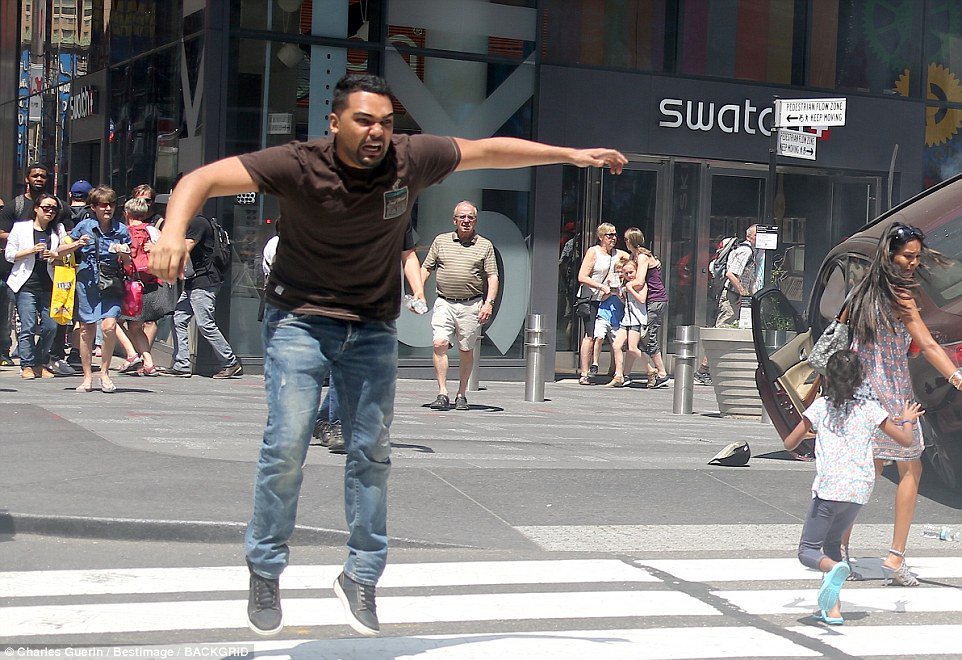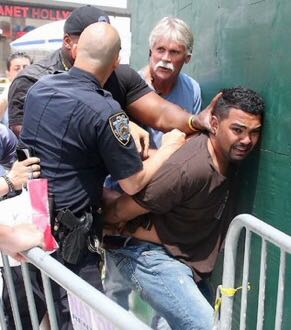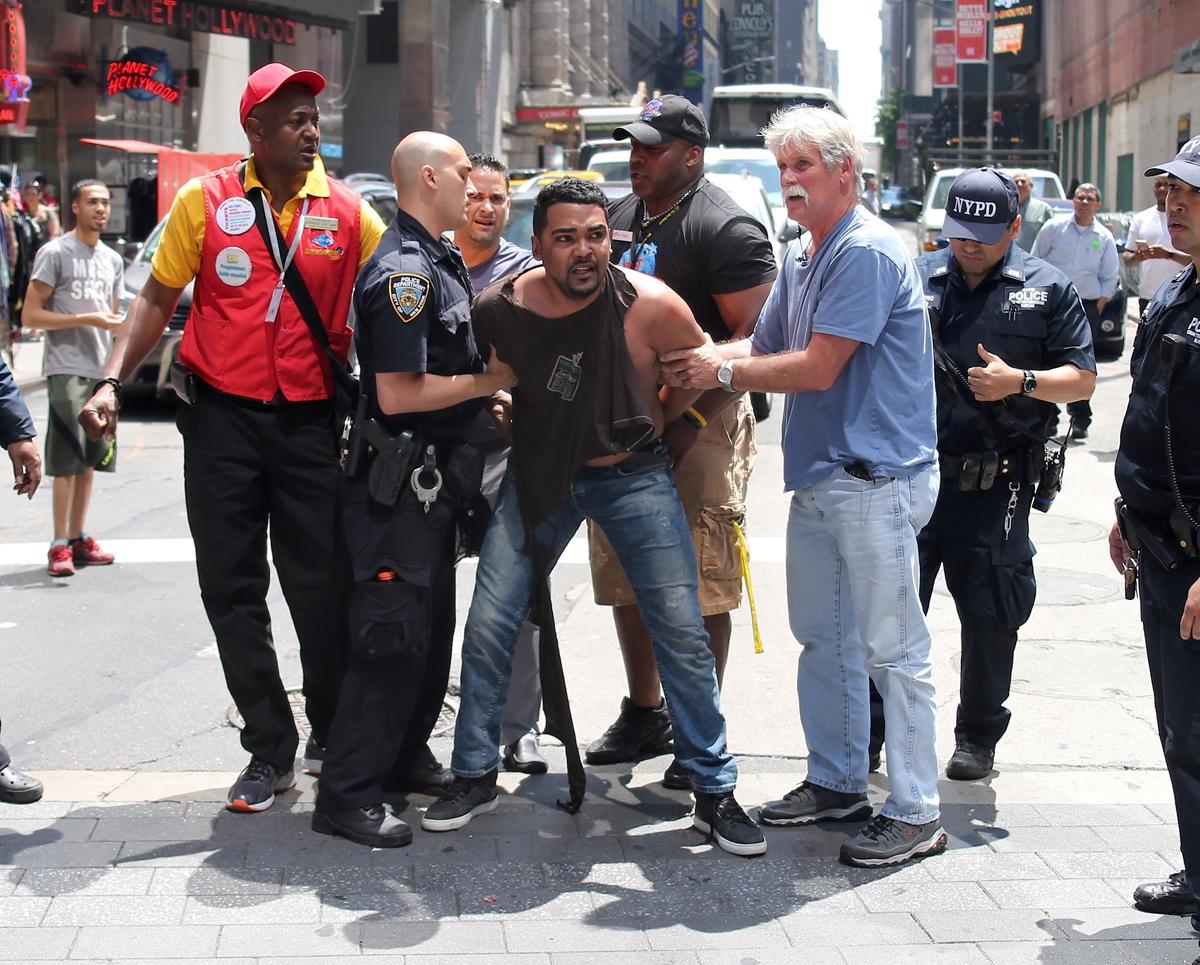 Richard Rojas from the Bronx apparently thought he was going to run away from the scene (despite there being cameras everywhere) before bystanders grabbed him and held him for the NYPD.
More than 3,000 inmates escaped from a prison in the Democratic Republic of Congo, including criminals, rebels and revolutionaries, and at least one leader of a dangerous cult who fancies himself the inheritor of the ancient kingdom of Kongo. Armed men attacked the country's main prison, freeing the inmates. The government is officially admitting that only 50 got out.
The most recent girl to escape Boko Haram did indeed attend the Chibok boarding school, but wasn't one of the girls taken in the infamous mass abduction in 2014. Around 113 of those Chibok girls are still being held, while more than 150 were freed, escaped, or traded for Boko Haram prisoners in Nigerian jails.
Former Fox news boss Roger Ailes has died, days after falling in his Palm Beach, Florida home and suffering a head wound. The 77-year old had been forced out of the conservative opinion cable network following a string of sex harassment allegations from staffers including some of his top on-air personalities such as gretchen Carlson, who sued and got a settlement of US$20 Million. Ailes got the idea for "GOP-TV" in the 1970s while working in the Nixon White House to put out the Republican party view of things without having to worry about equal time, truth, or civility. In 1996, Rupert Murdoch put his millions behind the project and created Fox News giving Ailes an almost unprecedented degree of autonomy over the network and affiliated TV stations. Friends speak of him as a brilliant and visionary TV programmer who had undeniable impact on the news business. Critics accept that he had an impact, but more like the way an iceberg impacts the Titanic or the way Ebola impacts one's digestive tract.