World AM News Briefs For Monday, 12 February 2018
Good Morning Australia!! - Dozens killed in a Russian plane crash - South African runs out of patience with President Zuma - It's not immigrants causing a disturbing spike in crime in Germany - And more in your CareerSpot Global News Briefs:
A Russian Saratov Airlines flight crashed into a snowy field shortly after takeoff from Domodedovo Airport southeast of Moscow, killing all 71 people on board.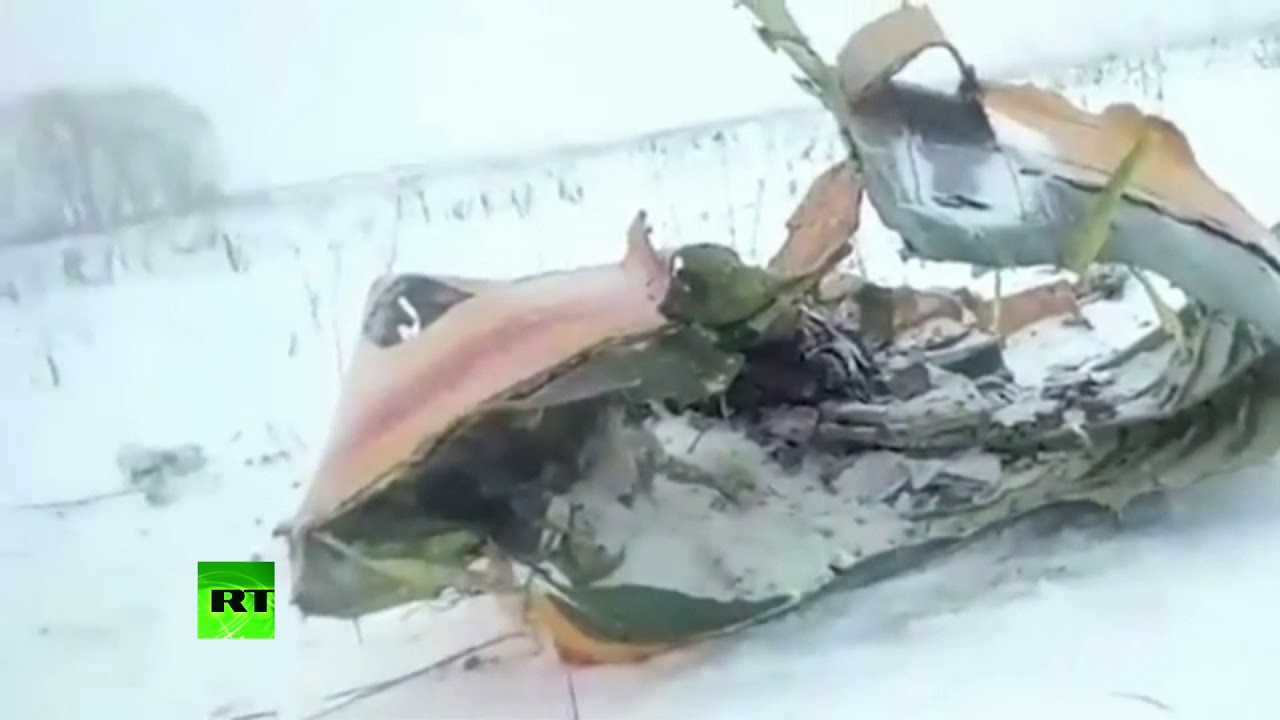 |
Flight 6W703 was heading to the Ural Mountains city of Orsk some 1,500 kilometers away, but plunged into the ground at Argunovo, a village 80 kilometers outside the capital. Data collected by the website Flightradar24 indicated a sudden and rapid descent.


Witnesses described a flash in the sky and the aircraft coming down in pieces. Transport ministry officials say DNA will be collected from relatives of the passengers and crew to help identified the remains. The plane had a questionable history: Rossiya Airlines originally ordered the Antonov An-148 jet prior to its initial service in 2010. But the airplane was locked in storage for two years because of a lack of parts. The plane resumed flying in February 2017, according to the TASS news agency.
Three people are dead and four are badly injured in a sightseeing helicopter crash in the Grand Canyon in Arizona. It happened on Saturday night in a remote part of the Canyon that's part of the Hualapai Nation indigenous reservation.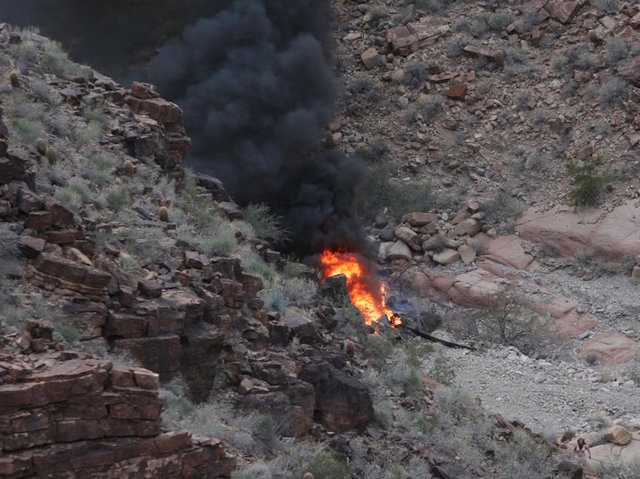 The four survivors had to wait overnight for rescue, because as tribal Police Chief Francis E. Bradley says, the only way to the location is a helicopter ride or a 20 mile hike. Because of high winds and darkness, the rescue choppers from Nellis Air Force Base in Nevada weren't flying until Sunday morning in Arizona. The tourist helicopter was operated by Papillion Tours, which had an earlier deadly crash in 2001.
South Africa's ruling African National Congress (ANC) party is growing impatient with President Jacob Zuma, who is being urged to stand down before his term ends because of allegations of rampant corruption. "We know you want this matter to be finalized," said party leader Cyril Ramaphosa at a centenary celebration of founder Nelson Mandela's birth (his actual 100th birthday isn't until July), telling the crowd that the ANC on Monday will hold a meeting on what to do with Zuma. Observers noted that the speech was less about Mandela than it was an ultimatum to Zuma.
Hundreds of protesters defied Thailand's un-elected coup government for pro-democracy demonstrations in Bangkok. They held signs reading "disgusting with dictatorship" and "the people want elections" as they stared down heavily-armed riot cops. Ultimately, police arrested several people, joining the 30 arrested at a similar demonstration last month. But the junta still has not made good on promises to hold free elections, four years after seizing power from the last democratically-elected government.
Germany averaged roughly four anti-Semitic hate crimes per day in 2017 - that's 1,453 for the year - confirming the fear of Jewish groups and anti-racist campaigners of rising anti-Semitism in Germany. That's an increase from 1,366 in the year 2015. But the analysis of German government data by the Tagesspiegel newspaper found that 95 percent of these crimes were attributed to the far-right or people with far-right tendencies, and only a few were the work of immigrants from the Middle East or the rest of the Islamic world - which runs contrary to fears expressed during Germany's immigration debate.
In her weekly podcast, German Chancellor Angela Merkel reiterated German responsibility for the Holocaust in World War II. But next door in Poland, an advisor to the far-right PiS government accused Israel of "clearly fighting to keep the monopoly on the Holocaust". Nicolaus Copernicus University sociology professor Andrzej Zybertowicz said Israel was "anti-Polish" for condemning Poland's weird new law making it a crime to refer to nazi death camps on Polish soil as "Polish deaths camps". Israel and others accuse Poland's government of trying to whitewash the role of local collaborators during the war.