World AM News Briefs For Tuesday, 10 October 2017
Good Morning Australia!! - The High Court will deliberate if a handful of lawmakers are indeed fair dinkum Aussies (heh, I always wanted to do that) - Wildfires race through some of California's most beautiful country - Spanish secessionists get no love from the EU - And more in your CareerSpot Global News Briefs:
The Government's Australian Cyber Security Center (ACSC) today is expected to reveal details about a major hack into the computer system of a national security contractor. This occurred last year, and "could have been a state actor, it could have been cyber criminals," according to Assistant Minister for Cyber Security Dan Tehan. The hacker gained access to the contractor's system for a good length of time and stole large amounts of the defense supplier's data - but Tehan says the system is now secure.
The High Court today sits down to mull the fates of Deputy Prime Minister Barnaby Joyce and six other politicians who might not have had the citizenship qualifications to run for office because of their individual dual citizenship situations. Section 44(i) of the Constitution says people cannot stand for federal office if they are "a subject or citizen of a foreign power". The government maintains it should only apply to MPs who "voluntarily obtained, or retained" dual citizenship, not those who didn't realize they were dual citizens because of descent.
UK Prime Minister Theresa May says her country is "firmly committed" to holding up its end of the Iran Nuclear Deal, putting London at odds with the orange clown in Washington. Downing Street says that during a call with Israel Prime Minister Benjamin Netanyahu, May defended the 2015 accord as having "neutralized the possibility of the Iranians acquiring nuclear weapons for more than a decade". In the US, Donald Trump has demonstrated that he doesn't understand it is a multi-nation agreement, and hinted he will decertify US involvement in the deal, and kick it over to congress to decide.
Catalonian secessionists wanted the European Union to intercede with Spain on their behalf, but a French minister says Catalonia will be expelled from the EU if it breaks away from Spain. Tuesday is the day that Catalan President Carles Puigdemont is expected to address the regional parliament about secession. But resistance has been building, with hundreds of thousands of people rallying in Barcelona and Madrid calling for Spanish unity, and French European Affairs Minister Nathalie Loiseau saying, "If there was a declaration of independence, it would not be recognized." She added, "The first consequence would be its exit from the European Union," and, "This crisis needs to be resolved through dialogue at all levels of Spanish politics."
Namibian wildlife officials are blaming Anthrax for killing more than a hundred hippos in just a week in a remote wildlife park. Namibia's New Era newspaper showed photos of dead animals, some belly-up in shallow water.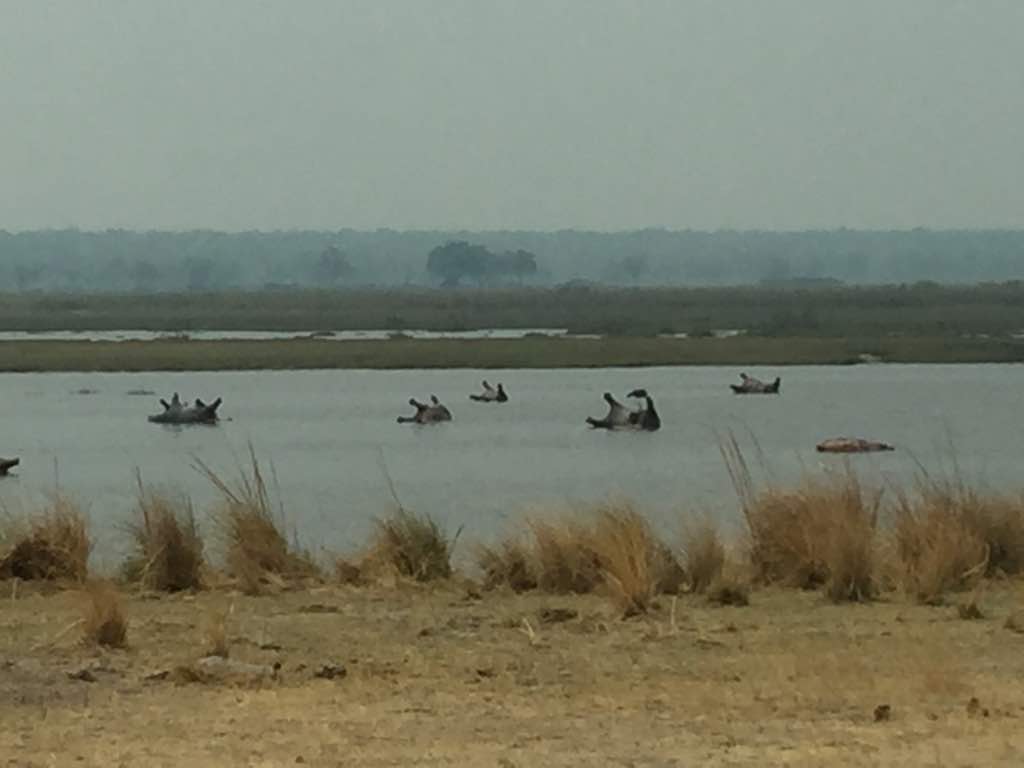 "This is a situation that we have seen before," said Colgar Sikopo of Namibia's Ministry for the Environment and Tourism, who explained that outbreaks like this "mainly occurs when the level of the river is so low" - recently in 2003 and 2004. Anthrax is a deadly bacterial disease that can kill farm animals, game, and sometimes humans; it can quickly breed in shallow, stagnant water. The government is warning local people not to try to scavenge meat from the carcasses.
A wildfire in Northern California's Wine Country escalated quickly, forcing 20,000 people including patients in two hospitals to evacuate. 40,000 acres have been blackened and vineyards are threatened, while more than 1,500 structures have been destroyed.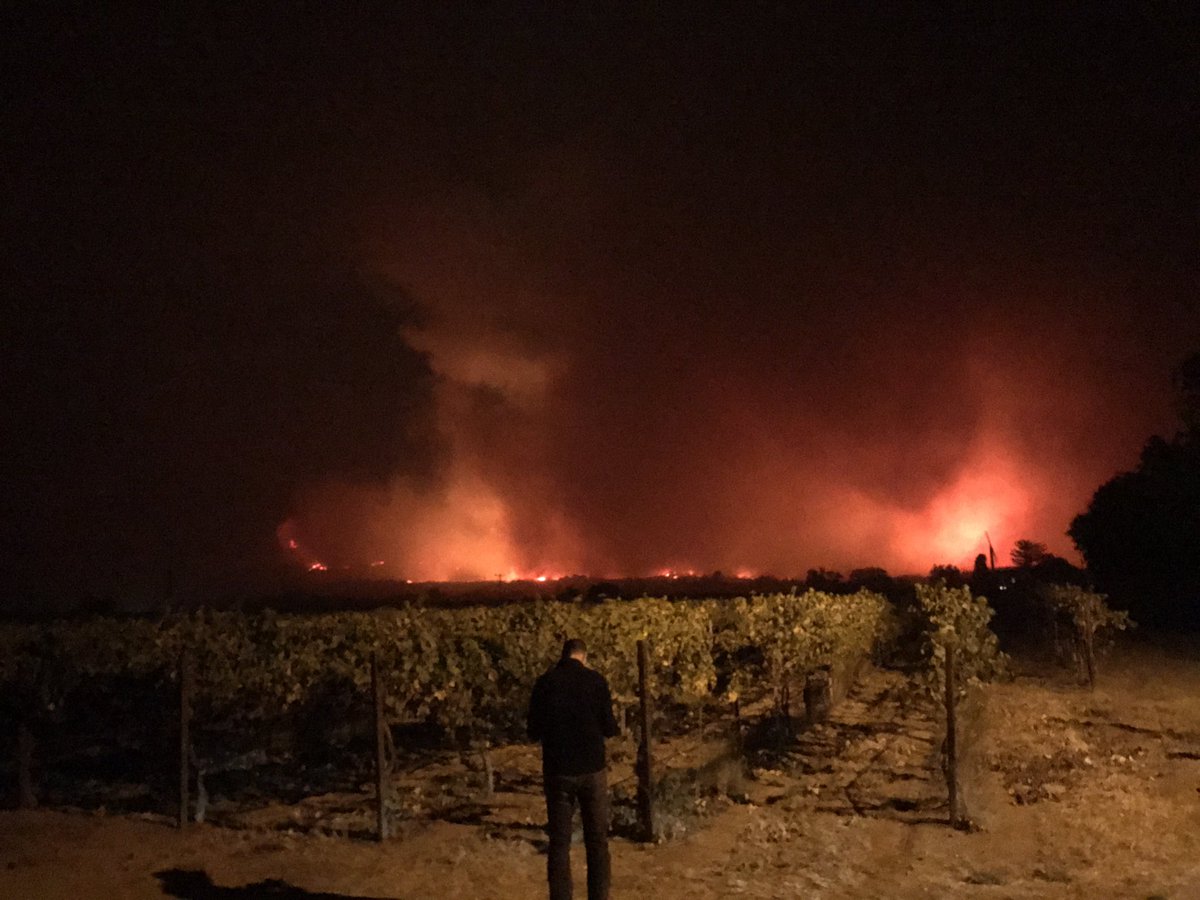 Flames were indiscriminate as they chewed through palatial wine country estates and middle class houses in Santa Rosa and Sonoma, fast food restaurants, and even a Hilton Hotel. These fires exploded north of San Francisco because of hot, dry, windy weather. Meanwhile, another massive wildfire in Southern California destroyed several homes in the Anaheim Hills near Disneyland.