World AM News Briefs For Tuesday, 18 July 2017
Good Morning Australia!! - Unsettling details emerge about the US police shooting of an Australian woman - The diplomatic crisis between Arab nations appears to have been caused by hacking and lies - Three years since the downing of MH17 and justice is nowhere in sight - And more in your CareerSpot Global News Briefs:
An American police officer in the passenger seat of a squad car pulled his weapon and and fatally shot an unarmed Australian woman who had called police to report a possible sexual assault near her home. Former Sydneysider Justine Damond was a qualified vet and yoga instructor, who lived with her fiance in Minneapolis, Minnesota.


She had called police about noises in the alley and was in her pajamas talking with the officer in the driver's seat at the scene of the killing late Saturday night. Neither cop had their bodycams turned on, nor was the police car dashcam operational.
The officer who pulled the trigger was celebrated last when when he became the first Somali-American to work in his precinct. 31-year old Mohammed Noor has degrees in business and economics, and previously worked as a property manager in the Saint Louis area.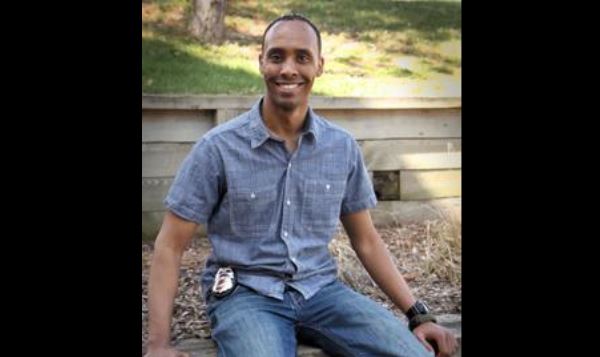 But he has already been accused of using excessive force two months ago in the case of a retired social worker who called police to report drug use outside her home; in a federal complaint, the woman alleges that Noor roughed her up and sent her to hospital under the false claim of mental distress, which was not borne out at hospital. Noor and his partner are on paid administrative leave lending an investigation.
Officials and family members mourned the 298 people including 17 Australians who died three years ago when Malaysian Airlines Flight MH17 was shot out of the sky by a Russian-made missile fired by pro-Moscow separatists in eastern Ukraine. The ceremony took place far away from the crash scene in Ukraine at the memorial park a short drive from Schiphol Airport in the Netherlands, where most of the passengers were from. The liviing memorial is planted with 298 trees, one for each person killed. The investigation into who financed the tragedy is mired down in the labyrinthine world of international money laundering.
European Union foreign ministers have agreed to cut the sale of rubber boats and outboard motors to Libya, which has been used as the launching point for tens of thousands of migrants seeking a better life north of the Mediterranean Sea. Restrictions would not apply to legitimate businesses such as fishers. The EU has also stepped up to train Libya's coastguard to deal with smugglers and people traffickers operating off its coast.
UAE is denying involvement in the hacking of Qatar's state news agency in May. A bombshell report in the Washington Post alleges UAE tried to spark a fight with Qatar by planting incendiary fake quotes attributed to Qatar's Emir. Those quotes were quickly pulled from the news agency's website, and the Post cited US intelligence officials as saying it was definitely a hack. If verified, it will be a massive blow to the credibility of Saudi Arabia, UAE, Egypt, and their allies who used the fake news items as pretext to cut-off diplomatic and economic ties with Qatar.
South Korea wants to ease tensions on the peninsula with new talks with the North. If they go ahead, it will be the first such discussions since 2015. An official in Seoul stated the goal as to stop "all hostile activities that raise military tension" at the fortified border between the Koreas.
Zambian officials say a baboon survived a massive electrical shock that came with messing with the power lines, but wound up causing a blackout for 50,000 customers. Spokesman Henry Kapata said the jolt would have killed a human. This happened near a tourist town named Livingstone along a wildlife reserve where it is common to see wild creatures roaming around.