World AM News Briefs For Wednesday, 11 July 2018
Good Morning Australia!! - One half of the World Cup final is set - All have been rescued from the Thai cave - Europe wonders if Trump is doing Putin's bidding - And more in your CareerSpot Global News Briefs:
France beat Belgium 1-0 to make it to the World Cup Final, and there are wild celebrations going on in Paris.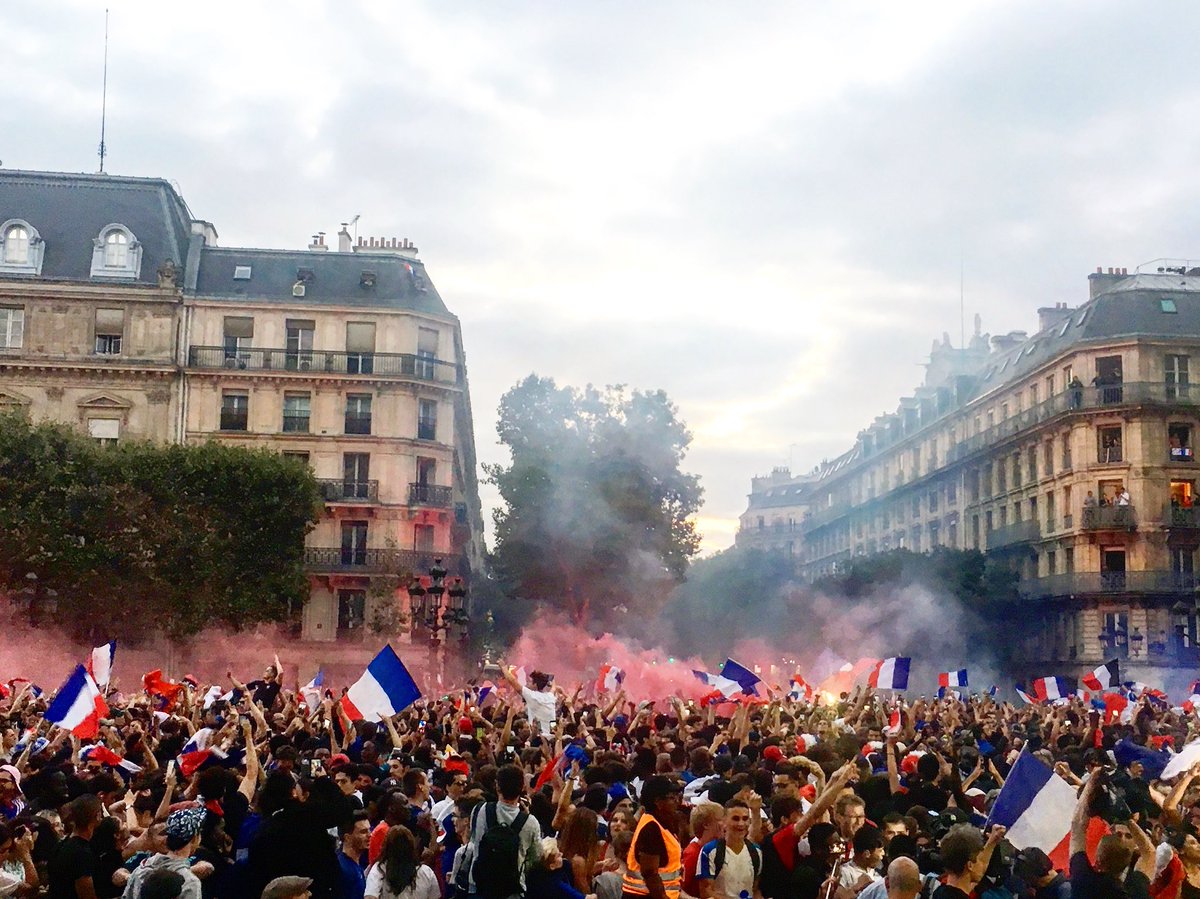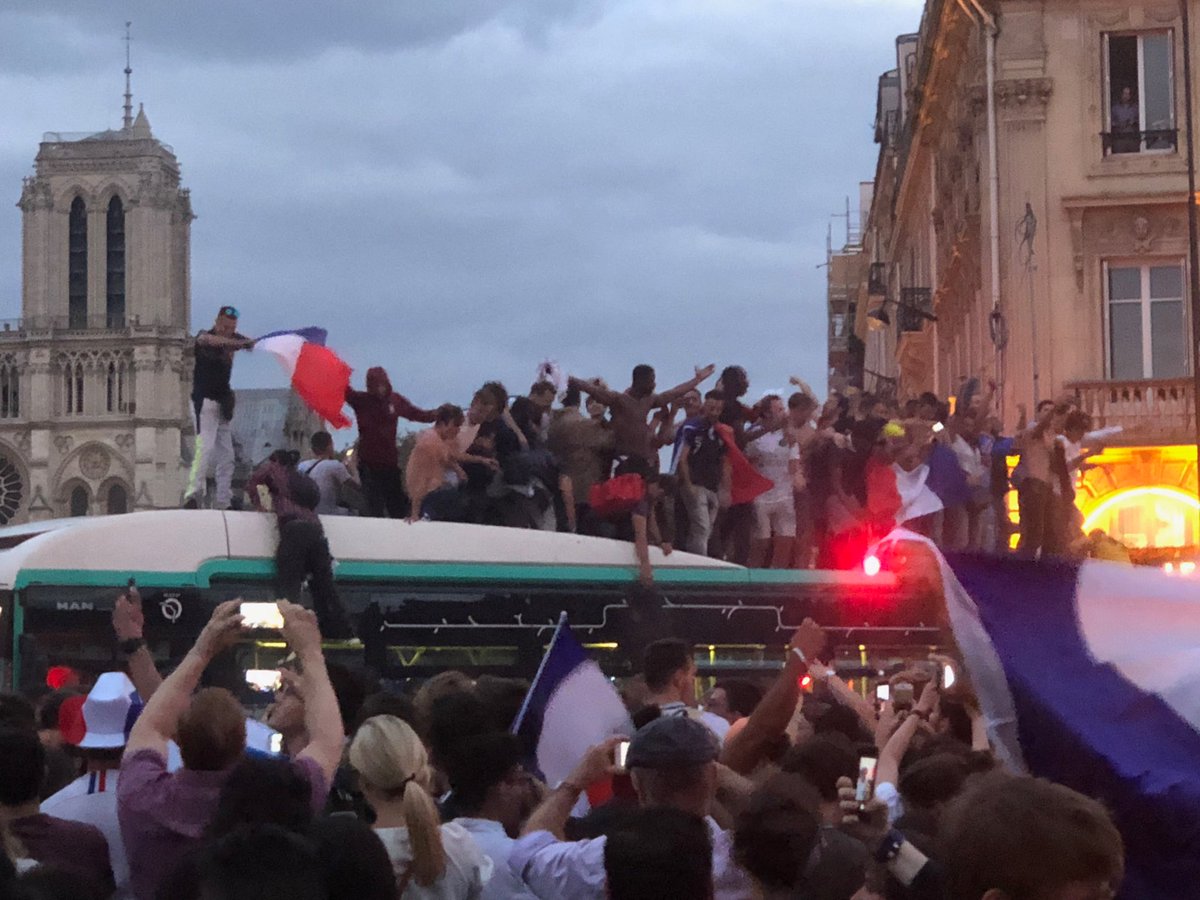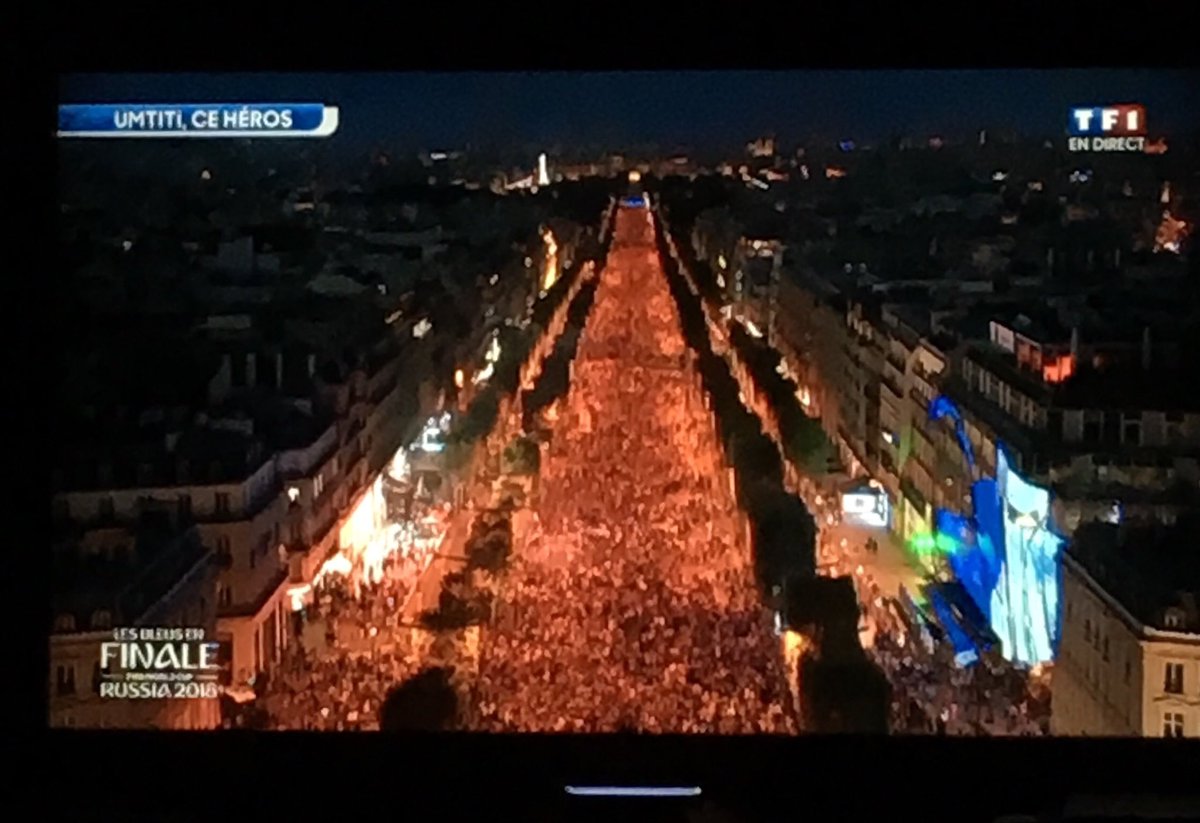 Defender Samuel Umtiti scored the winning goal in the second half with a towering header from Antoine Griezmann's corner (the only thing I understand in that sentence is "second half"). The red hot French team will be the favorite in Sunday's final against the winner of England v Croatia, which will be determined on Wednesday in Moscow.
The Thai cave rescue operation is complete, with all twelve boys and their football coach now safely out of the cave and being treated in hospital. The group was trapped underground on 23 June when they when inside the cave to write their names on the walls three kilometers in, but torrential rains caused flooding that cut off their escape. Over the last three days, more than 90 divers - Thai Navy Seals augmented by volunteers from Australia and around the world - helped the 13 through the dark and flooded passages to safety. One man gave his life in the operation: former Thai Navy diver Saman Gunan, who rushed to the Tham Luang cave system in the province of Chiang Rai to help, died last week while he was positioning oxygen tanks along the escape route, but ran out of oxygen himself.
The death toll in Japan's flooding and landslides is now 158 lives lost. It's now beyond the crucial first 72 hours of search and rescue efforts, after which it becomes increasingly unlikely to find survivors in such a disaster. Most of the digging through the mud is happening in the hardest hit areas in Hiroshima and Okayama prefectures.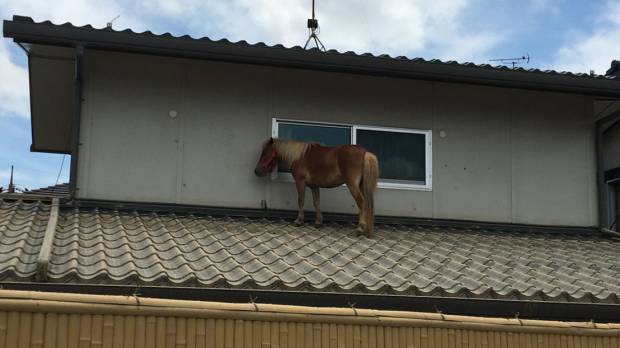 In the village of Kurashiki, a miniature horse named Leaf found herself marooned on a home's roof after the flood water receded. She slipped and fell to the ground as rescuers tried to coax her to safety, but luckily she wasn't injured. The mare is now being taken care of at another farm whose staff members often work with her home farm, which was severely damaged by the floods and rain.
From a "high horse", to a sticky situation: There's a new baby porcupine at Chicago's Brookfield Zoo.
Two more Tories have quit in protest of UK Prime Minister Theresa May's "Soft Brexit" plan that would keep free trade ties with the European Union. The pair were "hard Brexit" Conservative Party vice chairs who timed their resignations to immediately precede a news conference with PM May and German Chancellor Angela Merkel. These followed the two cabinet ministers, Boris Johnson and David Davis, who quit the government at the start of the week. However, there is absolutely no guarantee that the EU would accept the May government's Brexit plan, which seems to want to preserve the benefits of EU membership without the responsibilities. Although there is right-wing dissatisfaction, there appears to be no appetite for a Tory revolt to oust PM May.
The orange clown Donald Trump is pissing off his European allies even before arriving at the NATO summit in London. Before departing the White House, the moron said that his scheduled meeting with Russian president Vladimir Putin will be the easiest part of his trip because of the alleged cost of doing business in Europe and the turmoil in the UK government. European Council President Donald Tusk bluntly said, "Dear America, appreciate your allies, after all you don't have that many," and reminding the clown, "US doesn't have and won't have a better ally than EU. We spend on defense much more than Russia and as much as China. I hope you have no doubt this is an investment in our security, which cannot be said with confidence about Russian & Chinese spending." NATO allies are now privately wondering to each other if Trump isn't out to fulfill Putin's desire to undermine NATO cohesion (seriously, you guys are just now thinking about that?).
German Interior Minister Horst Seehoffer, who recently threatened to split Germany's ruling coalition over the immigration issue only to be slapped back by Chancellor Angela Merkel, said something horrible. He joked that 69 Afghan migrants were deported on his 69th birthday. Jerk. Seehoffer is still pushing a plan to install anti-immigrant border checkpoints in violation of the Schengen Agreement on freedom of movment within Europe, and to have border processing centers for those seeking to get into Germany to claim asylum.
The latest United Nations report on South Sudan lists atrocities such as gang rape and threat slitting in the battle between government and opposition forces. What happened in the ironically-named Unity State could be classified as war crimes, according to the investigators who focused on just a five-week period in April and May, before a cease-fire deal was signed. Tens of thousands of people have died in the five-year civil war.
Human rights groups in Nicaragua say 38 people were killed over the weekend in the worst example of clashes between the opposition and government forces. The Nicaraguan Centre for Human Rights (Cenidh) says 31 were anti-government protesters, four were police officers, and three were members of pro-government groups. The group warns teh death toll might rise as it gets more information.