World AM News Briefs For Wednesday, 15 May 2019
Howdy Australia!! - Two planes collide and an Australian is missing - Is the Trump administration beginning its revenge? - Prosecutors want the man who allegedly ripped off the father of your favorite superheroes - And more in your CareerSpot Global News Briefs:
An Australian is missing and presumed killed in the mid-air collision of two tourists airplanes off the southern coast of Alaska; both planes crashed into the water near Ketchikan. The Aussie's identity is not yet known.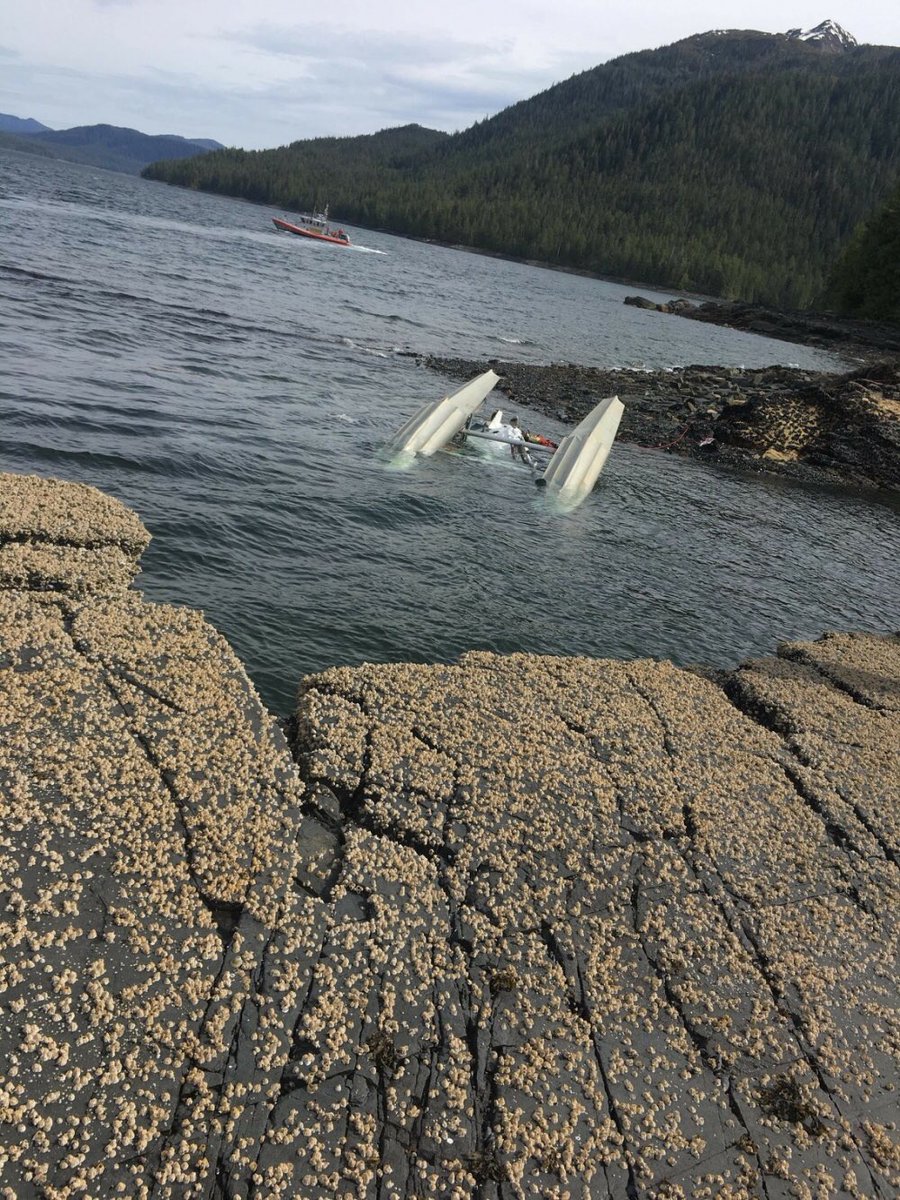 The two seaplanes were carrying tourists from the cruise ship Royal Princess, which was on a junket from Vancouver, BC to Anchorage. One plane was carrying eleven people when it hit the other, which had five people aboard - there were ten survivors who are said to be in "fair or good" condition in a local hospital.
Guatemala's Constitutional Court has ruled that the daughter of 1980s dictator Efrain Rios Montt cannot run for president, because the constitution bars close relatives of coup leaders from serving as president. Zury Rios Montt de Weller has said that her father was her "inspiration". The elder Rios Montt was convicted of genocide for ordering his troops to murder entire indigenous village populations because they were suspected of helping Leftist rebels (inspiring the 1980s protest song "If I Had a Rocket Launcher") - but that conviction was overturned and he died before a retrial could get underway.
Donald Trump is denying ordering US Attorney General William Barr to investigate the investigators, but that's exactly when he's doing. Barr assigned a senior federal prosecutor from Connecticut to determine if it was lawful to investigate possible Russian influence over Trump's 2016 presidential campaign. Critics accuse Barr of using the Justice Department as an instrument of Trump's desire for revenge rather than acting in the best interests of the American people.
Los Angeles prosecutors filed elder abuse charges against the former business manager of Marvel Comics titan Stan Lee, the beloved creator of Spiderman, Ironman, The Hulk and zillions of other inked superheroes, who died last year at age 95. Keya Morgan is charged with forgery and false imprisonment, among other things, and prosecutors have sworn out an arrest warrant. The Lee family was financially separating itself from Morgan and got a restraining order against him last June. Lee was already in declining health and much of his communicating was done through social media, and there was disagreement over who was actually writing the messages.
Israel arrested a suspect in the poisoning of nearly half of the rare vulture population in the Golan Heights. The man, from a Bedouin village, apparently spread poison on an animal's corpse to do away with predators threatening local flocks - he was unaware of the impact it had on the Griffon Vultures. Israel had been taking great steps to reintroduce the huge scavengers in recent years, including having new one brought in from Spain to bolster the Golan population.
An annual ball to raise money for AIDS research is ending after next month's gala because medical science is making progress against the HIV virus. The Life Ball held by the charity One has run for 26 years and featured guests such as Elton John, former US president Bill Clinton, and musician Fergie, raising almost AU$50 Million for HIV/AIDS research. Organizers say it's getting to be too difficult to get sponsors. But, One says that for all of the progress in the developed world, HIV/AIDS is still a crisis "especially in the developing world".
Baby Gorilla Alert! Baby Gorilla Alert! At Chicago's Lincoln Park Zoo, one of only a handful of free admission zoos left in the United States.