World News Briefs For Saturday, 6 January 2018
Hello Australia!! - Australia's having a heatwave - Europe says "No" to Turkey's Erdogan - The tell-all book on Trump goes on sale - The dictator who got away with it - And more in your CareerSpot Global News Briefs:
Southeastern Australia is going to have a nasty heatwave today. Remember yesterday when we recommended checking up on your elder family and neighbors? Still recommending that today. Temperatures will soar past 40 C degrees in parts of South Australia, Victoria, and Sydney's West. Burn bans are in force throughout the region. So, be careful out there!
Several Australians were reportedly involved in the crash of a tourist balloon at Luxor, Egypt. At least one tourist was killed - reportedly a South African - but Department of Foreign Affairs and Trade (DFAT) confirms it is providing consular assistance to Aussies.


There were reportedly around 20 people in the gondola when the aircraft crashed. Egyptian state media says this happened because of bad weather conditions, and there were sandstorms in the area.
The author of the new book "Fire and Fury: Inside the Trump White House" is defending his work from the orange clown Donald Trump, saying: "My credibility is being questioned by a man who has less credibility than perhaps anybody who's ever walked on Earth." Michael Wolff appeared on US news shows after his publisher rushed the book into early release, partly to beat Trump's lawyers from attempt to block publication (which would have been unconstitutional), and partly because excerpts have pretty much set Washington a blaze with tales of gross incompetence, bizarre behavior, and backstabbing unheard of in a functioning government.


Few in Washington have bothered to defend Trump, and a couple of administration figures have actually confirmed small parts of the bombshell revelations.
After the orange clown lambasted Pakistan via Twitter earlier this week, Pakistan says the US is no longer an ally.
Pyongyang accepted the South Korean government's call for talks, and the two sides will meet on 9 January at the Panmunjom Peace Village on the border. The United States agreed to delay annual joint military exercises with South Korea until after next month's Winter Olympics, in which North Korea would like to participate. Any talks between Seoul and Pyongyang are considered a step towards easing tensions, and seem to come despite an effort by the orange clown Donald Trump to make everything worse by claiming he has a bigger "nuclear button" than North Korea leader Kim Jong-un.
Russia likes to frame its military involvement in Syria as flawless, but an independent journalist found catastrophic damage caused to Russian military jets by Syrian rebels. The Kremlin defense ministry had earlier acknowledged a mortar attack on the Hmeimim airbase but denied any jets had been disabled. Photos posted to social media by Roman Saponkov show otherwise.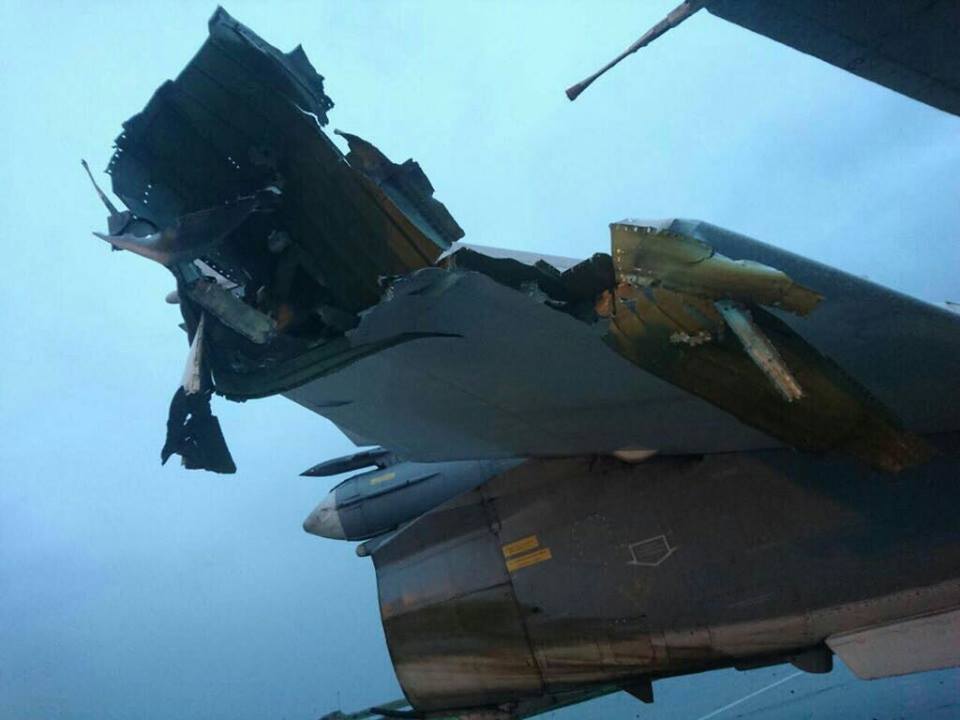 The photos show damage to the tail sections of fighter planes, as well as a small hole punched in the fuselage of another which caused a leak of some sort.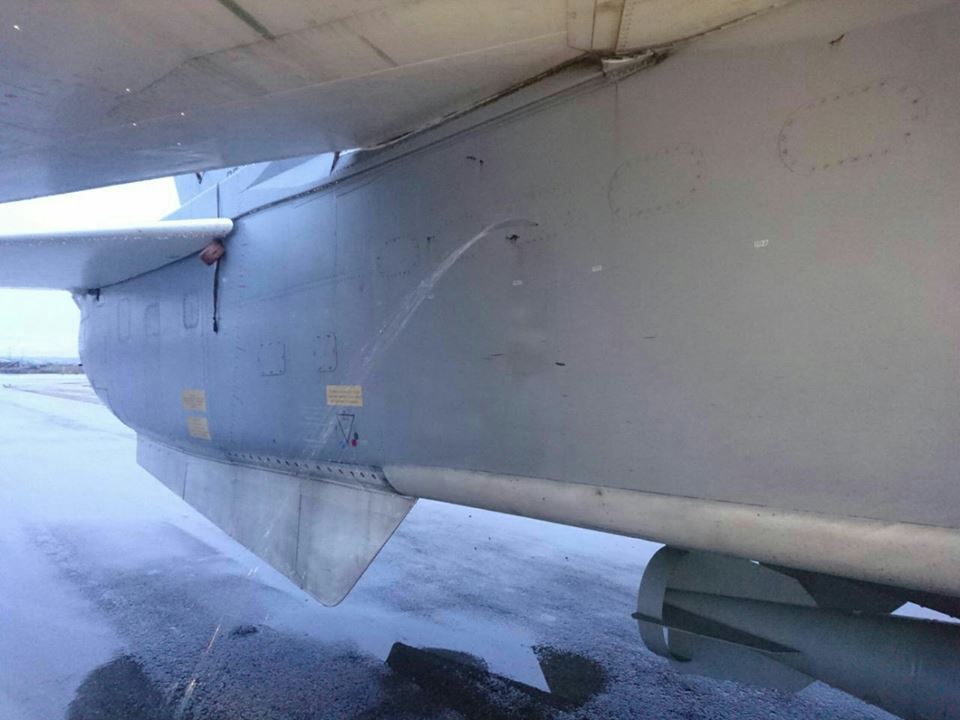 Russia's Komersant newspaper is now reporting that two Russian servicemen were killed, and "at least seven planes were destroyed: four frontline Su-24 bombers, two Su-35S multi-role fighters, and an An-72 transport plane". The attackers are described as "Islamist extremists". Mr. Saponkov says the photos were given to him by a reliable anonymous source.
Turkish President Recep Tayyip Erdogan is visiting France where his French counterpart Emmanuel Macron said there is no chance of Turkey joining the European Union. Mr. Macron says Turkey human rights situation has degraded since the 2016 attempted coup. Erdogan said most Turks "did not want the EU any more". Both men agreed on cooperating to fight what's left of the so-called Islamic State terrorist group.
Peru's right-wing former dictator Alberto Fujimori is a free man after being released from hospital, and after a pardon from embattled conservative President Pedro Pablo Kuczynski. Fujimori was serving 25 years for crimes against humanity and the Christmas Eve pardon was framed as an act of mercy because of Fujimori's medical condition, which suddenly got all better. Critics and anyone who can add 2+2 say the pardon stinks on ice because it came after Fujimori's congressman son voted against a bid to impeach Kuczynski for corruption. So, everyone gets away with it: Kuczynski remains as president, the younger Fujimoris control Peru's congress, and ol' Alberto gets to go home. Well, everyone except the people Fujimori had murdered by death squads during the 1990s and the thousands of indigenous women who were forced or coerced to undergo sterilization.
Elephants at Berlin's Tierpark Zoo feast upon discarded Christmas Trees!