World News Briefs For Sunday, 10 September 2017
Hello Australia!! - Hurricane Irma sets its sites on Florida - Mexico reels from twin disasters - The crisis intensifies along the Myanmar-Bangladesh border - And more in your CareerSpot Global News Briefs:
Hurricane Irma has begun its turn towards the United States at a Category Three Cyclone. But it will travel over 125 miles of extremely warm water, and warm water is the fuel source that makes the swirling engines of tropical storms more powerful, and it is likely to get stronger. Amazingly, the eye of the storm has tracked so far to the west that Miami is no longer in danger of a direct hit, although heavy rain and the storm surge will swamp low lying areas that - because of global warming - are already prone to high tide flooding even on sunny days. The fact that developers didn't bother to take down large construction cranes added to the danger. The storm surge will be terrible on Florida's Gulf Coast - greater the three meters at Naples, decreasing to two meters in the Tampa-Saint Petersburg area.
The storm lingered for more than a day along Cuba's northern coast, and there is some damage in the cities and resorts.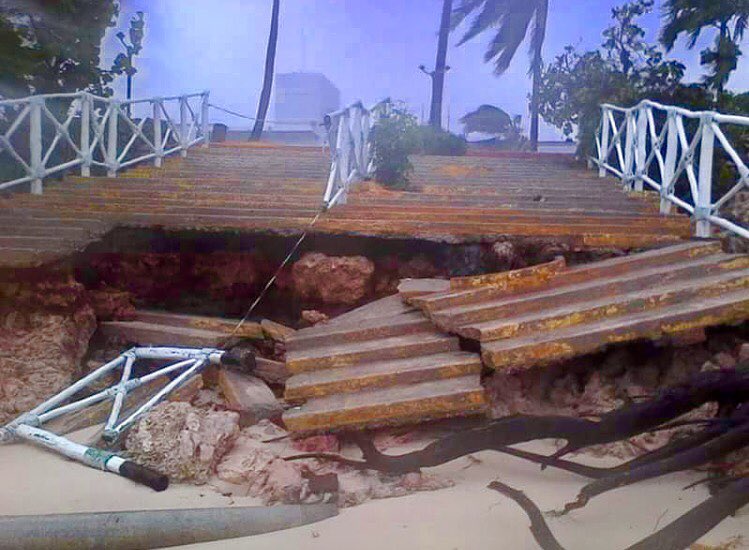 The worst of Hurricane Irma was expected to hit in Caibarien, and storm surge was dreaded by Cuban officials: "Many are going to take shelter with relatives and others are going to the centers that the state has prepared," said General Joaquin Quintana Solas; but if the water comes in from the sea, "nobody will be left here, one way or the other," he said.
Despite the damage to its own shores, Cuba has dispatched 750 emergency physicians around the Caribbean islands that were impacted by Hurricane Irma.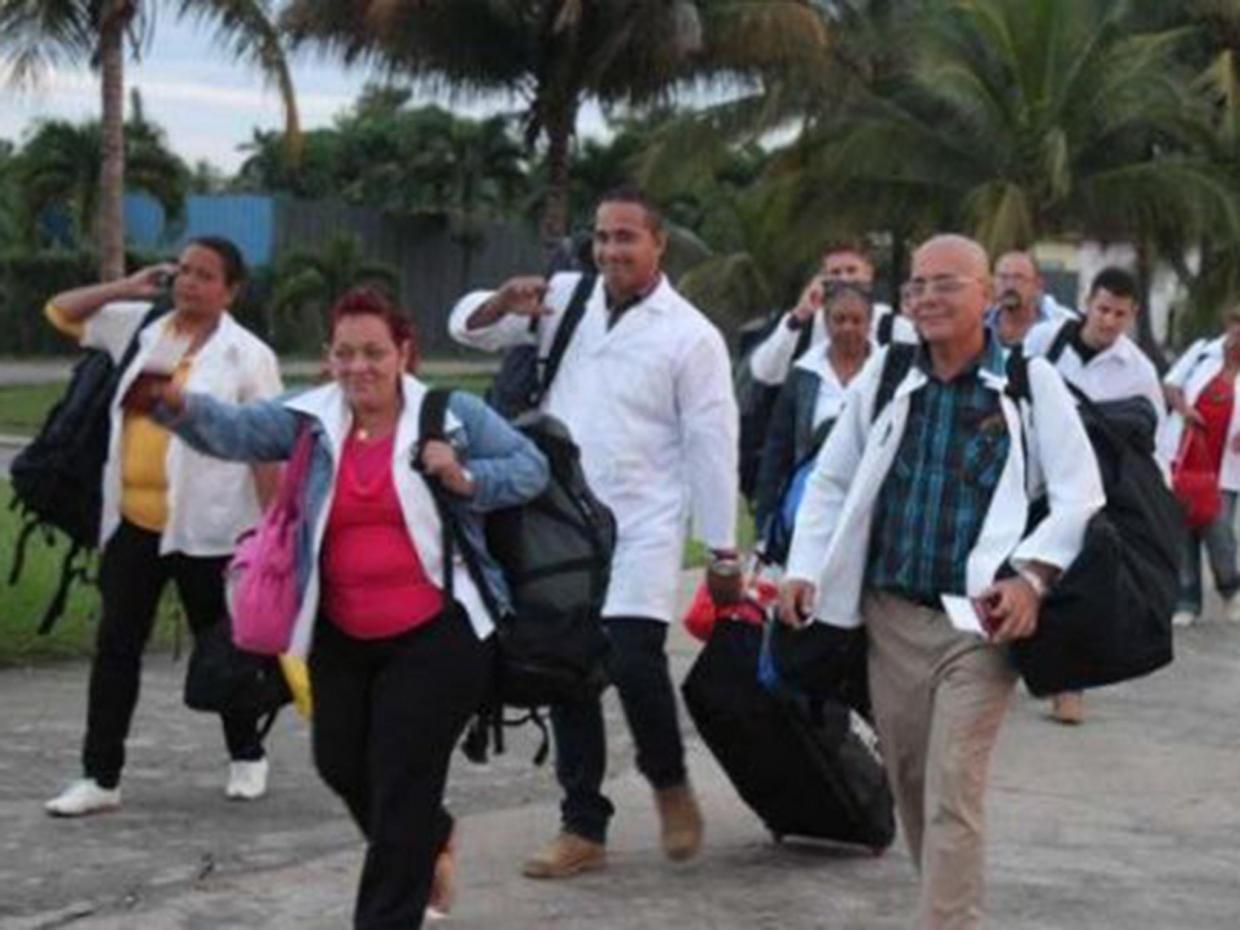 Those islands include Antigua and Barbuda, Saint Kitts and Nevis, Saint Lucia, Bahamas, Dominica, and Haiti. Cuba has a history of heroically sending medical staff when other nations are in need, having done so during west Africa's Ebola crisis in 2014 and 2015, Haiti's earthquake, and other disasters.
Although the island of Barbuda suffered extensive damage in Hurricane Irma, with 90 to 95 percent of structures and vehicles gone and no food distribution system, the International Monetary Fund (IMF) is refusing to discuss the country's US$3 Million debt. "If we don't get paid back on time, we'd have to make an arrangement with the source of the funds themselves. It gets a bit arcane, but there's a number of constraints on how we operate," said Christopher Lane, the IMF representative to the United Nations. "Our general view is that we'd rather put new money in than to have a moratorium," hinting that the IMF will help Barbuda owe even more money.
Two people were killed when Tropical Storm Katia hit Mexico's Gulf Coast, not terribly far from the other side of the country where a magnitude 8.1 earthquake shattered buildings in the southwest.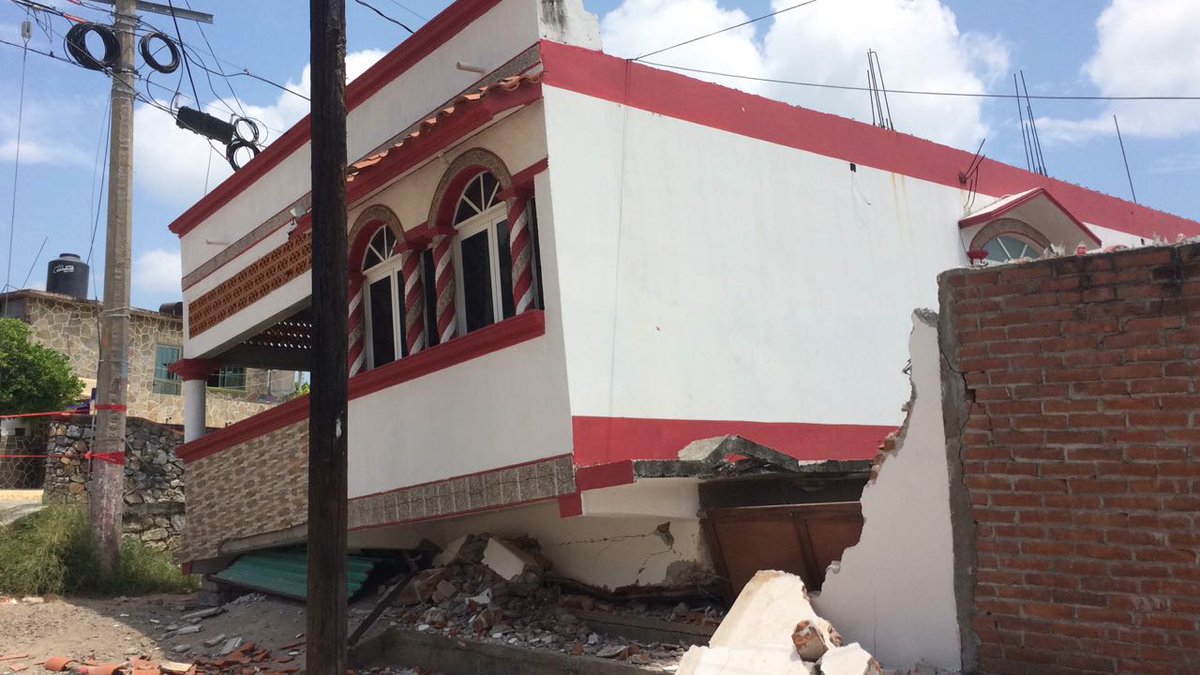 The death toll from Thursday night's quake has been raised to 65 lives lost, and that's just in the city of Juchitan, where more than 5,000 homes were destroyed and many more left without running water or electricity. Between the two disasters, that death toll is likely to go up.
The UN now says 290,000 thousand Rohingya have fled ethnic cleansing and atrocities in Myanmar to teeming, squalid refugee camps in Bangladesh. Aid agencies in the camps say they are overwhelmed by the numbers fleeing, while reporters at the scene have described seeing thousands of Rohingya waiting at roadsides, begging and chasing food trucks. "There is now an urgent need for 60,000 new shelters, as well as food, clean water and health services, including specialist mental health services and support for survivors of sexual violence," said UN Resident Co-ordinator in Bangladesh, Robert Watkins, who adds that aid groups need US$77 Million to deal with the crisis.