World News Briefs For Sunday, 2 December 2018
Hello Australia!! - The first George Bush is dead - Havoc in the heart of Paris - South America's biggest sporting event won't be held in South America - And more in your CareerSpot Global News Briefs:
Police in Paris battled so-called "yellow vest" protesters on the Champs Elysees for a third consecutive week, using water cannons and tear gas on unruly demonstrators opposed to President Emmanuel Macron's economic reforms.


Except that they seem to come at it from all angles, and there is no unified message as to what they oppose except for general notions of rising fuel prices and the high cost of living: "Our purchasing power is severely diminishing every day. And then: taxes, taxes and taxes," said Paris resident Hedwige Lebrun, "The state is asking us to tighten our belts, but they at the contrary live totally above all standards with our money."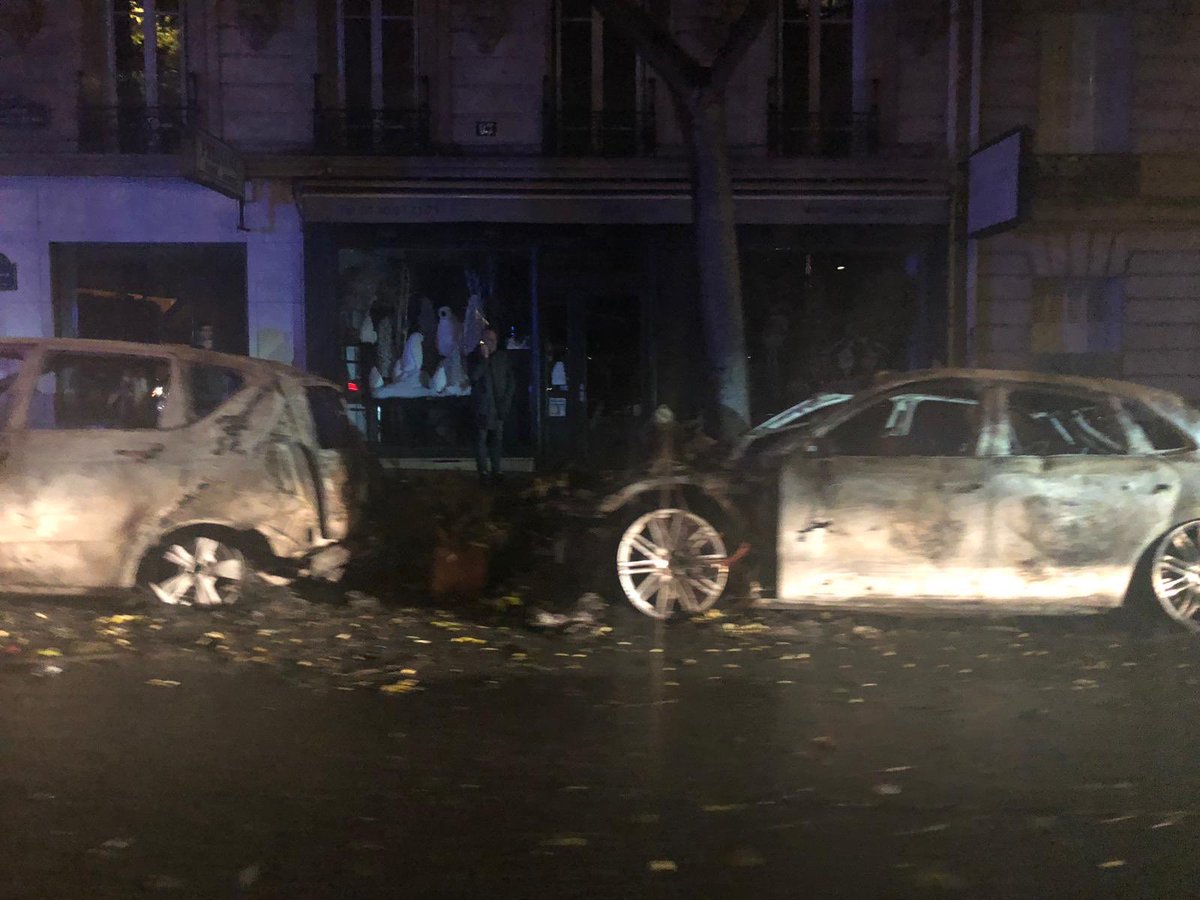 The government claims the violent parts of the protests appear to have been taken over by the far Left or far right, but many protesters represented themselves by hoisting flags of their local football teams. By nightfall, at least 80 people had been injured and 180 were arrested.
And now...
The 41st President of the United States of America George Herbert Walker Bush is dead at age 94, seven months after the death of his wife Barbara. Affable and good humored, he had been hospitalized numerous times in recent years and used a wheelchair while being treated for a form of Parkinson's disease. Bush was a World War II veteran, an oil and banking executive, a US Congressman, a director of the Central Intelligence Agency, and Vice President in the Reagan Administration prior to his election in 1988. The high point of his single term in office is probably the management of the end of the Cold War; refusing to rub the Eastern Bloc's noses in its failures and extract concessions, Bush instead focused on building Democratic institutions that led to three decades of stability in Europe.
However (and hagiographers might want to just skip to the next item), George H.W. Bush will be best remembered as the president who prosecuted the first Gulf War, which critics believe was in part caused by his administration's diplomatic incompetence, sold to the world on bum evidence, and caused an unnecessary amount of infrastructural damage and civilian casualties in Iraq. As Vice President, he had been neck-deep in the Iran Contra Scandal, had refused to cooperate with the special prosecutor investigating America's illegal arms sales to Iran while funneling the proceeds to anti-Communist Central American paramilitaries that committed atrocities and later turned out to be drug traffickers. He was elected president with the help of one of the most racist ads in US campaign history, pardoned some of his Iran-Contra cohorts, and pursued a racist "war on drugs" based on faked evidence that disproportionately attacked drug use in the African American community and raised prison populations to record levels compared to the rest of the world. He responded to the AIDS crisis by banning HIV positive people (ended by Barack Obama) from entering the US and cutting research funds. It actually wasn't a "kinder, gentler nation" - that was just the bumper sticker.
Anyway...
Latin America's biggest sporting event will not be played in Buenos Aires, not in Argentina, and not even in South America. The Copa Libertadores final between River Plate and Boca Juniors will take place thousands of miles away in Madrid. Last week, River Plate ultras attacked the Boca team bus, injuring some players, and battled with police for two days. Eventually the decision was made to move the game,although football officials say this will not be a regular thing. "Football must always carry on, to not play a game is always a defeat," FIFA President Gianni Infantino said, speaking at a news conference during the G20 summit, also in Buenos Aires.
The Group of 20 joint statement says that nineteen of the group's members committed to implementing the Paris climate accord. But it adds the caveat that the United States reiterated its decision to withdraw from the agreement and affirmed "its strong commitment to economic growth". This makes Donald Trump the only leader at the G20 to deny the reality of climate change. Trump had meetings scheduled with Turkish President Recep Tayyip Erdogan and Chinese President Xi Jinping on Saturday.
A North Korean soldier defected to the South across the demilitarised zone (DMZ), where the two countries have been removing guard posts and mines from some areas to reduce tensions. Past defections across the DMZ have provoked shows of force from Pyongyang, although this time there appears to be no unusual response - so far.