World News Briefs For Sunday, 26 May 2019
Howdy Australia!! - What's spiking the death rate at the top of the world - Netanyahu wants to change the law rather than fight corruption charges - Russia laughs off a UN Tribunal - And more in your CareerSpot Global News Briefs:
A British climber has died on Mount Everest, marking the fifth death in a week and the tenth in two months. The problem is plainly visible in a photo showing a bottleneck of climbers at the peak of the tallest mountain on earth to get up and get down.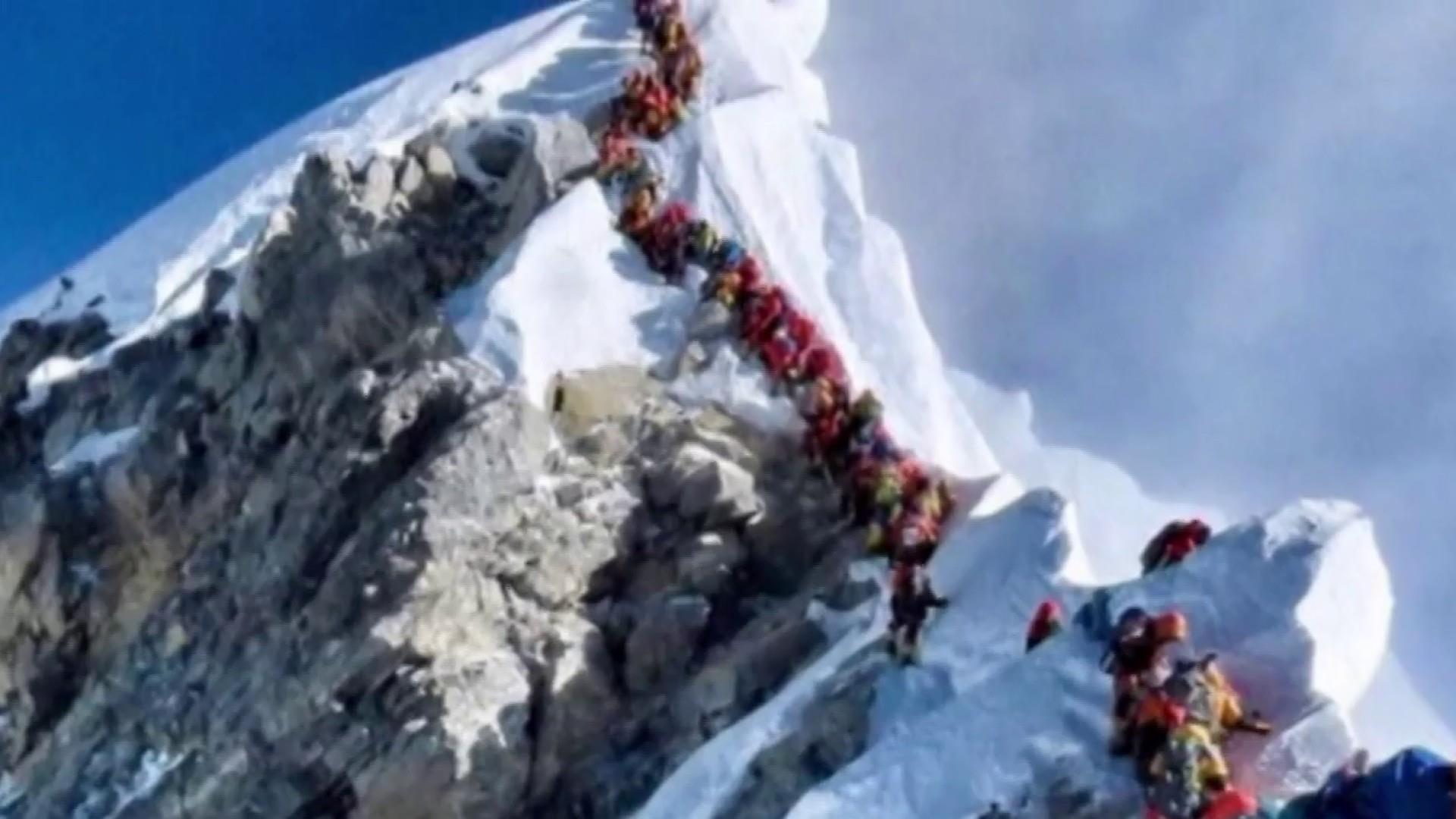 Not a photoshop, those really are dozens of climbers. Nepal issued more than 360 climbing permits this year, but there are only a few days of favorable weather to reach the summit during climbing season. Many of the climbers are inexperienced, leading to a traffic jam at most popular routes to the top. As a result, all climbers - regardless of experience - are trapped up there for extended periods of time in the dangerous thin air, and now ten have fallen to altitude sickness.
An United Nations Maritime Tribunal has ruled that Russia must release four Ukrainian sailors taken prisoner last November during a clash at sea in the Kerch Strait between Russian-annexed Crimea and southern Russia. Moscow says it didn't participate in the tribunal, which the Kremlin clams has no jurisdiction in the matter. It's the first test for Ukraine's new President Volodymyr Zelensky, who says Russia could just signal its readiness to end the conflict with his country by simply releasing the sailors.
Tens of thousands of Israelis protested against proposed legislation to shield Prime Minister Benjamin Netanyahu against several corruption cases. Because that's what totally innocent people do, change the law to avoid charges, amirite? "We won't have a Turkish dictator. We won't allow it," said Yair Lapid of Israel's opposition Blue and White, comparing Netanyahu to Turkish autocrat Recep Tayyip Erdogan. Netanyahu's incoming coalition is pushing the legislation, and more to restrict the power of the Israeli Supreme Court.
New evidence has emerged linking Colombian military chief General Nicacio Martinez Espinel to the cover-up of civilian killings more than a decade ago. The "False Positives" scandal came about with the discovery of military members planting weapons on civilians killed in what were supposed to be operations against drug gangs and rebel groups. Documents show that Martinez Espinel, then a junior officer, signed off on payments to questionable informants on bad tips that led to some of these civilian deaths, including that of a 13-year old girl. "One can't help wonder if any of the cockades in their uniforms, or the promotions throughout 'successful' careers, corresponds to the murder of innocent civilians committed over a decade ago," said Jose Miguel Vivanco of Human Rights Watch. Critics have been pressuring Martinez Espinel to resign after he gave orders to troops to step up attacks on purported guerrillas.
Donald Trump is visiting Japan, where the first thing he did was to whinge about the imagined trade imbalance. "Japan has had a substantial edge for many, many years, but that's OK, maybe that's why you like us so much," he told a gathering of executives from Japan's biggest corporations, who he expects to sign a new trade deal. Later, he's expected to visit the Kokugikan in Toyko to watch the Grand Sumo Tournament.