World News Briefs For Sunday, 9 July 2017
Hello Australia!! - We might as well call it the G19 after an isolated Trump leaves Germany without a final word - How Malcolm managed to smooth out a G20 sticking point - Venezuela releases an opposition leader from prison - Art Deco paradise gets UNESCO recognition - And more in your CareerSpot Global News Briefs:
The G20 summit in Hamburg, Germany broke up on Saturday with every other leader but Donald Trump signing on to a declaration that the Paris Climate Accord is irreversible. Because the US delegation blocked the summit from adopting a unified statement on the undeniable reality of human-made global warming, a diplomatic source said that it was up to Prime Minister Malcolm Turnbull to work with Trump "to agree a form of words which allowed the 19 to express their support for Paris in the strongest possible terms, with the US stating its own position". In the end, the final communique included a footnote: "The United States is currently in the process of reviewing many of its policies related to climate change and continues to reserve its position on this document and its content." Trump left Germany without giving a final news conference.
As the talks broke up, French President Emmanuel Macron noted the chasm that Trump opened between the US and its allies, "Our world has never been so divided." Angela Merkel said it was important that the reasons for the disunity caused by Trump be made public: "Unfortunately - and I deplore this - the United States of America left the climate agreement," she said. UK Prime Minister Theresa May said she was "dismayed at the US decision to pull out" of the Paris Accord and had personally urged the president to reconsider.
Much of the free world was aghast at the sight of Ivanka Trump sitting in for her father at one of the G20 meetings, positioned in between Ms. May, Ms. Merkel, and Chinese President Xi Jinping.


The twitterverse ripped this flagrant nepotism as "banana republicky", derisively referring to Trump's daughter as "Princess Ivanka" as "unelected, unqualified", "embarrassing", and asking, "Who voted for her?" Later, Merkel wrote it off by noting that each country gets to pick its own delegation.
Otherwise, Aussie PM Turnbull scored big points on getting the world to acknowledge his concerns about terrorists communicating online, with delegations agreeing that government should work with industry to provide "lawful and non-arbitrary access to available information where access is necessary for the protection of national security against terrorist threats". Malcolm also had good talks about trade with Indonesian President Joko Widodo. Malcolm headed to Paris for talks with Emmanuel Macron and then it's off to London for meetings with the Queen and PM May.
ANYWAY...
Venezuela released opposition leader Leopoldo Lopez from prison after three years. The Supreme Court cited nebulous "health reasons" and "irregularities" with his case. The US-educated Lopez was convicted of inciting anti-government rioting during 2014 in which three people died and dozens were wounded. In this year's protests, more than 90 people have died in street protests called by the conservative opposition. Lopez remains under house arrest.
US-trained forces in Iraq are "meters" from declaring victory in liberating Mosul from three years of occupation by the so-called Islamic State. "An announcement is imminent," said US Brigadier General Robert Sofge on Saturday. "I don't want to speculate if it's today or tomorrow but I think it's going to be very soon," he added. It will be IS's biggest loss to date.
Former Polish president and democracy hero Lech Walesa was admitted to hospital with heart problems in his home city of Gdansk, where he famously led the shipyard protests that led to the fall of the Soviet system during the 1980s. It comes days after he attended a speech by Donald Trump in Warsaw, but was booed by some rabid supporters of Poland's current RWNJ government. Apparently, defeating Soviet-style communism isn't right-wing enough for some people. Lech's son Jaroslaw Walesa said his father was was feeling "unfortunately weak".
Prosecutors have charged one of Japan's biggest advertising agencies over the suicide of an employee from overwork. Dentsu is accused of violating labor standards after 24-year old Matsuri Takahashi killed herself in 2015. She reportedly worked 100 hours of overtime a month for some time before her death.
An unruly passenger on a crowded flight who tried to open a cabin door mid-flight was finally subdued by a flight attendant who bashed him in the head with two wine bottles. This happened on Delta Flight 129 from Seattle to Beijing last week. The suspect, 23-year old Joseph Daniel Hudek IV of Florida, was travelling first-class on a "dependent travel pass", which is a perquisite granted to families of airline employees. He battled flight attendants and other passengers until he was finally restrained with zip-ties and the flight returned to Seattle.
UNESCO has added Eritrea's capital city Asmara to the list of World Heritage sites because of its AMAZING collection of Art Deco and Modernist buildings constructed during the Italian occupation of 1889-1941: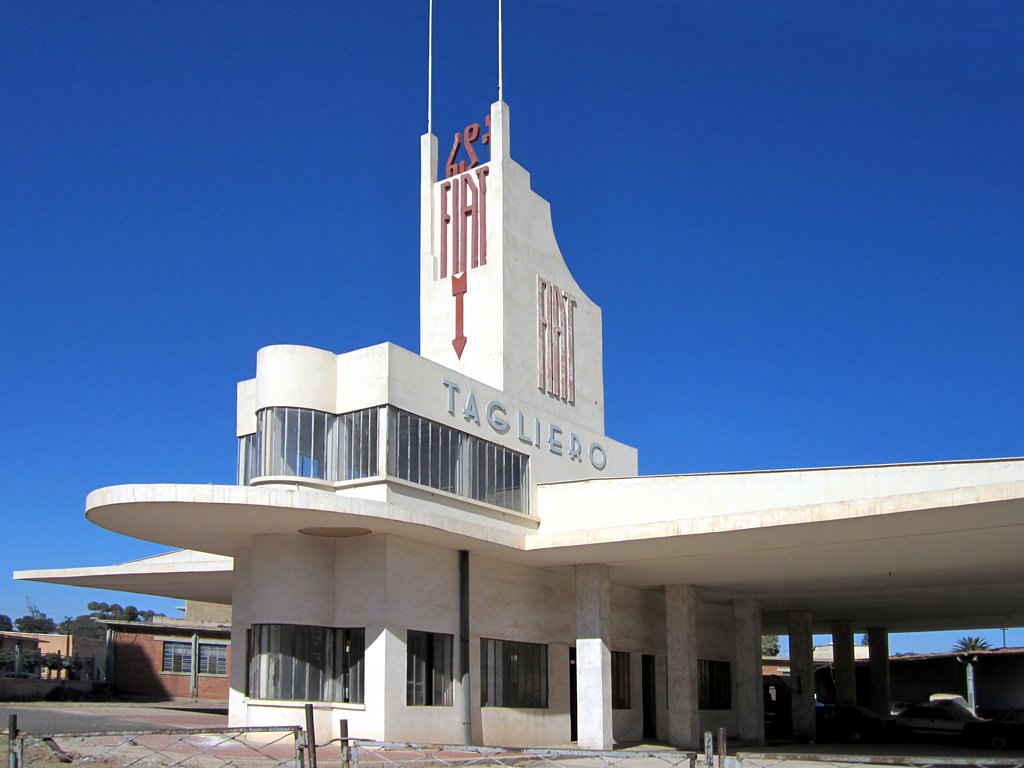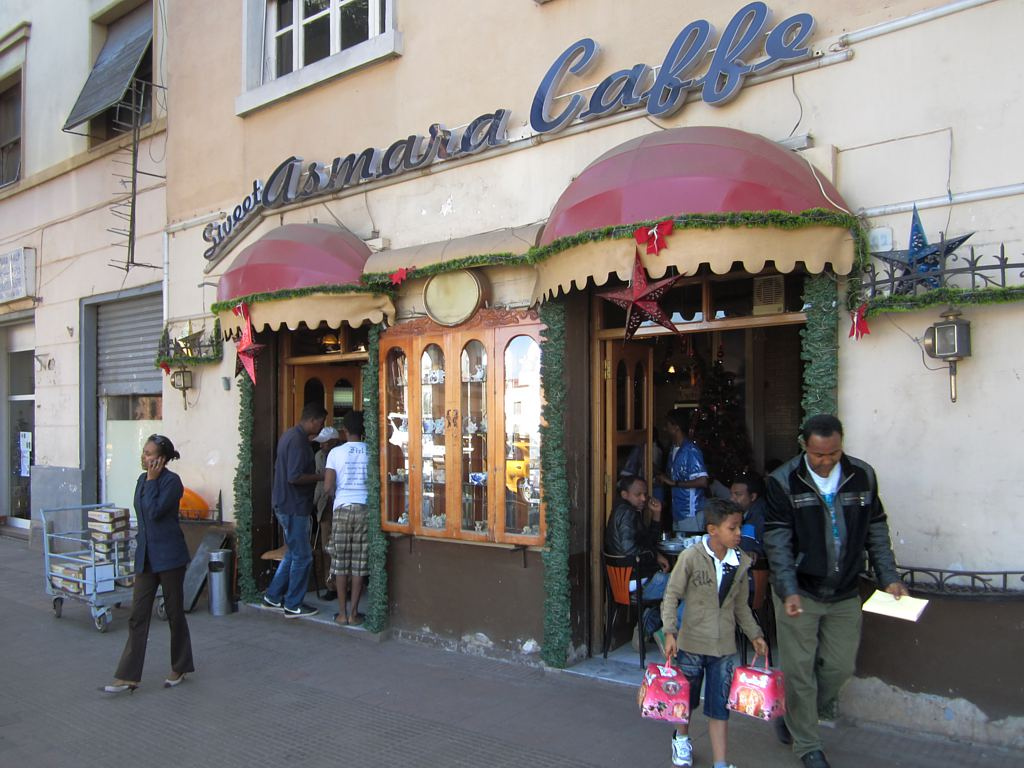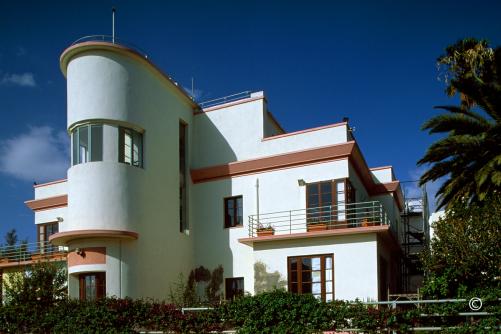 Fascists can't government worth a crap, but they sure had a talent for Deco. Eritrea's envoy to UNESCO said the decision filled the city with "tremendous pride and joy but also with a profound sense of responsibility and duty".